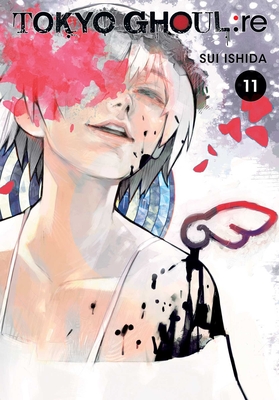 Tokyo Ghoul (Paperback)
re, Vol. 11
VIZ Media LLC, 9781974700387, 242pp.
Publication Date: June 18, 2019
Other Editions of This Title:
Paperback (10/15/2019)
Paperback (8/20/2019)
Paperback (4/16/2019)
Paperback (2/19/2019)
Paperback (12/18/2018)
Paperback (8/21/2018)
Paperback (2/20/2018)
* Individual store prices may vary.
Description
In the world of Tokyo Ghoul, sometimes the only way to fight monsters is to become one…

The Commission of Counter Ghoul is the only organization fighting the Ghoul menace, and they will use every tool at their disposal to protect humanity from its ultimate predator. Their newest weapon in this hidden war is an experimental procedure that implants human investigators with a Ghoul's Kagune, giving them Ghoul powers and abilities. But both the procedure and the newly formed Qs Squad are untested. Will they become heroes…or monsters?!

Interim Bureau Chief of the CCG Matsuri Washu has gone conveniently missing, and the power vacuum has allowed the devious Nimura Furuta to take control. His erratic behavior concerns some of the investigators, but the special show he puts on for the rank-and-file CCG employees gains him their support, especially when he unveils the final act—the public execution of the traitor Haise Sasaki!
About the Author
Sui Ishida is the author of the immensely popular Tokyo Ghoul and several Tokyo Ghoul one-shots, including one that won second place in the Weekly Young Jump 113th Grand Prix award in 2010. Tokyo Ghoul: re is the sequel to Tokyo Ghoul.