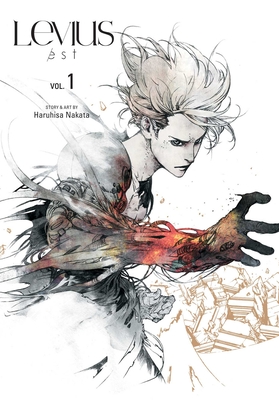 Levius/est, Vol. 1
Paperback

* Individual store prices may vary.
Description
As society rises from the ashes of war, cybernetically augmented arena fighters battle for fame and fortune…or die trying.

It's the 19th century, and the world has entered the Era of Rebirth, recovering from the devastating flames of war. The sport of Mechanical Martial Arts has galvanized the nations. Cybernetically augmented fighters turn their blood into steam and their bodies into brutal fighting—and killing—machines.

Young Levius is one of those arena battlers, hell-bent on winning in order to simply survive.

Having fought his way into the top grade of Mechanical Martial Arts, Levius faces an ever-changing world that grows more threatening by the day. The shadowy megacorporation Amethyst wields its military might across the world through advancements in the arena. Can Levius be the fighter who changes the course of the world's fate?
VIZ Media LLC, 9781974706396, 212pp.
Publication Date: November 19, 2019
About the Author
Haruhisa Nakata began his professional manga career in 2010 with Maureca no Ki (Tree of Maureca) in IKKI, the same magazine where Levius began its serialization. In May 2015, Nakata restarted the Levius series as Levius/est in Ultra Jump.