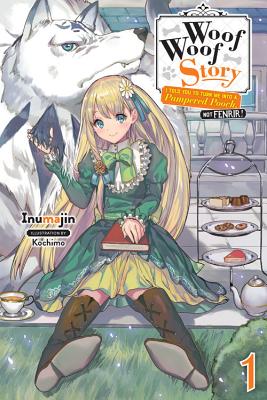 Woof Woof Story (Paperback)
I Told You to Turn Me Into a Pampered Pooch, Not Fenrir!, Vol. 1 (light novel) (Woof Woof Story (light novel) #1)
Yen On, 9781975303181, 176pp.
Publication Date: February 19, 2019
* Individual store prices may vary.
Description
After being worked quite literally to death, corporate slave Routa Okami's dying wish is to be reborn as the well-loved pet of a rich family. When a compassionate goddess actually grants him his wish, Routa commits himself to the lazy, carefree, all-you-can-nap lifestyle of a pampered pup--complete with a beautiful owner and all the delicious food he can eat! But as Routa grows...and grows...and grows...he realizes something is terribly wrong. With his enormous body, razor-sharp teeth, and fierce visage, it's painfully obvious that he was reincarnated not as a dog but as a giant wolf. And not just any wolf--the legendary wolf king Fenrir!
About the Author