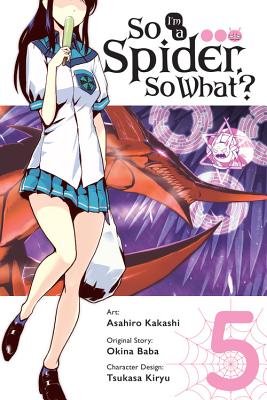 So I'm a Spider, So What?, Vol. 5 (manga) (So I'm a Spider, So What? (manga) #5) (Paperback)
Yen Press, 9781975303501, 176pp.
Publication Date: March 19, 2019
* Individual store prices may vary.
Description
You think you can beat me?! You and what army!? Oh...that army...
I thought I was getting the hang of things! Famous last words, right? This middle stratum is filled with fiery magma (with monsters to match!), but I've been holding my own. I may be a weak, little spider, but I've got brains on my side--three of them, in fact! I've got Information Brain to call the shots, Body Brain to do the moves, and my new Magic Brain to figure out...whatever the heck is up with magic in this world, sheesh. Think you can take on me, myself, and I, Mr. Big Giant Scary Dragon?!!
About the Author
Baba Okina is the author of So I'm a Spider, So What?