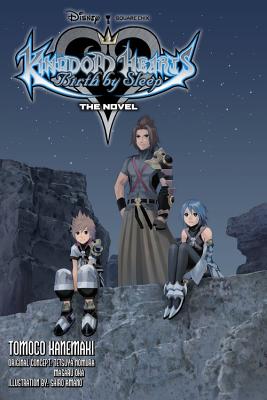 Kingdom Hearts Birth by Sleep (Paperback)
The Novel (light novel)
Yen On, 9781975303785, 448pp.
Publication Date: March 19, 2019
* Individual store prices may vary.
Description
Ten years before Sora fought to save the worlds, three young Keyblade wielders named Terra, Aqua, and Ventus trained in the hopes of becoming Masters one day. But everything changed on the day of Terra and Aqua's Mark of Mastery exam, and the three each set off on their own journeys that would test their friendship-and alter the course of their destinies forever.
About the Author
Tomoco Kanemaki is the author behind the novel adaptations of the massively popular Kingdom Hearts game franchise.

Tetsuya Nomura is best known as the character designer for the critically acclaimed Final Fantasy video game series, as well as the head developer for the massively popular, Disney-crossover, Kingdom Hearts video game franchise.

Shiro Amano is an artist and illustrator best known for his manga adaptation of the KINGDOM HEARTS series.