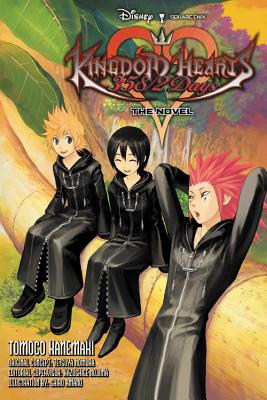 Kingdom Hearts 358/2 Days (Paperback)
The Novel (light novel)
Yen On, 9781975327491, 448pp.
Publication Date: November 27, 2018
* Individual store prices may vary.
Description
It's only been seven days since Roxas was told by the Organization to look after a new Nobody. Though this newcomer's face and body are hidden by a hood, Roxas spends many meaningful days with this mysterious stranger...

About the Author
Tomoco Kanemaki is the author behind the novel adaptations of the massively popular Kingdom Hearts game franchise.

Tetsuya Nomura is best known as the character designer for the critically acclaimed Final Fantasy video game series, as well as the head developer for the massively popular, Disney-crossover, Kingdom Hearts video game franchise.

Shiro Amano is an artist and illustrator best known for his manga adaptation of the KINGDOM HEARTS series.