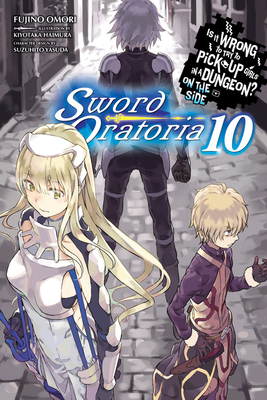 Is It Wrong to Try to Pick Up Girls in a Dungeon? On the Side (Paperback)
Sword Oratoria, Vol. 10 (light novel)
Yen On, 9781975331719, 240pp.
Publication Date: October 29, 2019
* Individual store prices may vary.
Description
Orario has erupted in fear and bewilderment as weapon-wielding monsters appear above ground. This Irregular is drawing every power residing within the city into a whirlwind of trouble. For Loki Familia, this seems like the best lead they have so far in their search for the key to the man-made dungeon. The Sword Princess steels herself as they begin their search, but in this fateful battle that revolves around people and monsters, Aiz will have to grapple with much more than she bargained for.
About the Author
Fujino Omori is the author of the hilarious fantasy light novel series, Is it Wrong to Try to Pick Up Girls in a Dungeon?