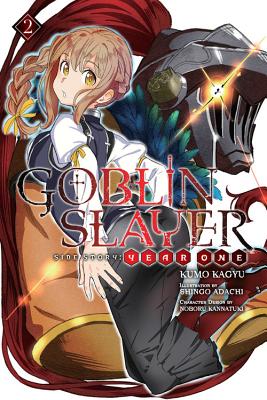 Goblin Slayer Side Story (Paperback)
Year One, Vol. 2 (light novel) (Goblin Slayer Side Story: Year One (light novel) #2)
Yen On, 9781975357634, 208pp.
Publication Date: July 23, 2019
* Individual store prices may vary.
Description
After killing a group of goblins, the young man just starting to make a name for himself as Goblin Slayer finds a ring that emits a strange glow. In order to make sense of this item, he's introduced to an eccentric Arch-Mage, who then employs him in her quest to update the world's encyclopedia of monsters - starting with the entry on goblins. She and the young Goblin Slayer travel to the ends of the earth to gather information, and eventually reach an ominous dark tower...
About the Author
Kumo Kagyu is the author behind the light novel series Goblin Slayer.

Shingo Adachi is credited as one of the artists behind the original character designs for the manga Goblin Slayer Year One.