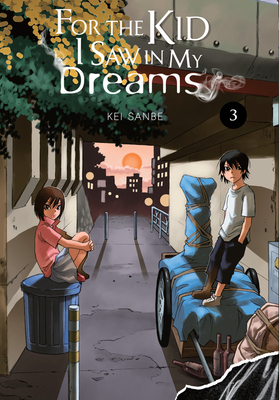 For the Kid I Saw in My Dreams, Vol. 3 (Hardcover)
Yen Press, 9781975359508, 184pp.
Publication Date: November 26, 2019
Other Editions of This Title:
Hardcover (3/31/2020)
Hardcover (6/18/2019)
Hardcover (1/29/2019)
Hardcover (7/21/2020)
* Individual store prices may vary.
Description
Certain his twin is alive, Senri shifts his goal from avenging his brother to finding him. Enan is happy to join the search, relieved to see her friend's face light up with hope after living in darkness for so long. Following the threads of distant memories, Senri uncovers new clues that suggest his parents' involvement in a tangled plot, one that may well have led to their deaths. And now, as events continue to unfold, Senri fears Kazuto may be wrapped up in the sinister dealings of the city's underworld as well. Has the homicidal "fire" man twisted his kind brother into something unimaginable...?!
About the Author
Kei Sanbe is the author of the bestselling series Erased which has been adapted as both manga and a live-action film.