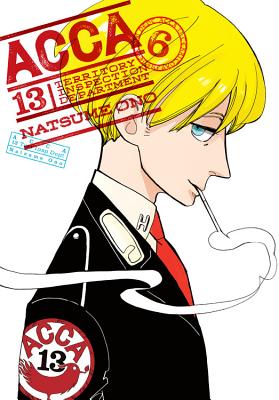 ACCA 13-Territory Inspection Department, Vol. 6 (Paperback)
Yen Press, 9781975382773, 256pp.
Publication Date: February 26, 2019
* Individual store prices may vary.
Description
As the day of the coup d'etat arrives, the future of all those who have been embroiled in it hangs in the balance, not least that of ACCA. Will Inspection Department vice-chairman Jean Otus, the man who holds the key to resolution, peer through the veil of intrigue to get to the bottom of the coup and the chaos that threatens to unfold? One thing's for certain: regardless of the outcome, life in the kingdom of Dowa will never be quite the same...
About the Author
Natsume Ono is the creator of ACCA 13, House of Five Leaves, and Ristorante Paradiso.