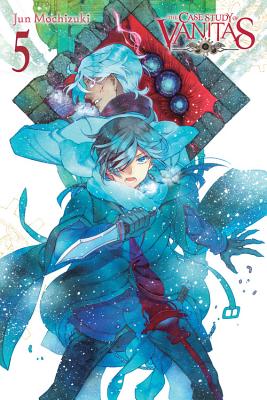 The Case Study of Vanitas, Vol. 5 (Paperback)
Yen Press, 9781975383688, 208pp.
Publication Date: January 22, 2019
Other Editions of This Title:
Paperback (12/17/2019)
Paperback (8/21/2018)
Paperback (11/14/2017)
* Individual store prices may vary.
Description
The Beast of Gévaudan, which once plunged France into terror, has risen again in the nineteenth century. As Vanitas and the others investigate the relationship between the Beast and the vampires, they find their way barred by the paladin Astolfo and Jeanne, the Hellfire Witch. Who is it that laughs in a world blanketed white...?
About the Author
Jun Mochizuki is the New York Times bestselling creator of PandoraHearts and CRIMSON-SHELL. The success of her PandoraHearts series spawned an extremely popular anime adaptation.