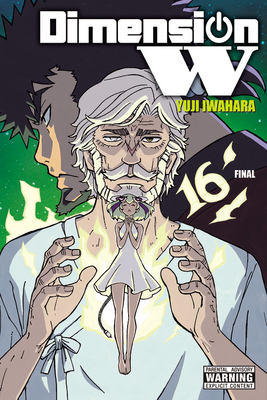 Dimension W, Vol. 16 (Paperback)
Yen Press, 9781975399412, 192pp.
Publication Date: March 17, 2020
* Individual store prices may vary.
Description

The nothingness has spread to the depths of the earth, and the ice age is upon us. Having fused with her sisters, Mira carries out her evacuation plan and prepares to leave Earth behind. As those who remain wait for death, their fate lies in Kyouma Mabuchi's hands! The epic tale comes to a close in the final volume of Dimension W!
About the Author
Yuji Iwahara made his debut as a manga artist in 1994. His series Chikyu Misaki and King of Thorn have been published in English as well, and the latter was adapted into an award-winning animated film. Iwahara also designed the characters for the Darker Than Black anime (the manga of which is published by Yen Press) and is currently working on a new Darker Than Black manga series in Japan.