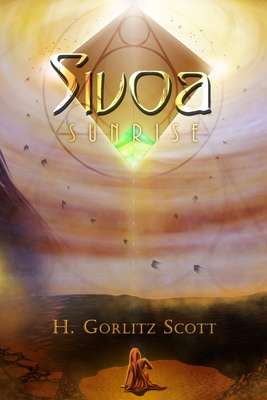 Sivoa (Paperback)
Sunrise
Createspace Independent Publishing Platform, 9781975660772, 290pp.
Publication Date: August 21, 2017
* Individual store prices may vary.
Description
In a desert kingdom, a sixteen year old girl is determined to escape a vile sorcerer, but is challenged by the maneuverings of an unseen insurrection. Home to the largest library in Sivoa, Libris Del Sol is a wonder to behold. It has stood since before known civilization and is the most desired Kingdom in the world. Dragonira is desperate to leave it behind. Tormented by a lifetime spent at the mercy of her abusive father, she steals an escape spell that puts her face to face with the prince. Surprised by her appearance and wary of an underground rebellion, he and his family force her to stay within the palace walls. Meanwhile, a troubled oracle struggles to cross the continent to warn of the kingdom's demise before it is too late to save them.
About the Author
H. Gorlitz Scott was born somewhere between orange groves and raised amongst the alligator people of America's most phallic of states - Australia Lite. There, she and her sentient hair have taken to drawing a land of make believe to live in so that she did not become one of the zombie hoard. This hobby turned fully-professional after she and her husband spawned a swamp elf that constantly needs to be fed. In addition to publishing her own line of comics, Scott has provided illustrations for gaming companies such as Aldorlea Games, Rose Portal Games, and The Historical Game Company. Not wanting to leave the make-believe adventures of her early life behind, she turned to writing them down; a process that was significantly faster, and more effective, than interpretive dance (which she is terrible at). Scott continues to write, draw, and stare at spaceships from her home in Orlando, Florida to this day. "Hey, somebody has to live here."