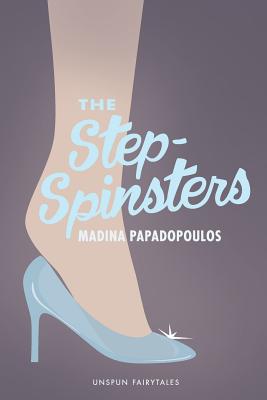 The Step-Spinsters (Paperback)
Createspace Independent Publishing Platform, 9781975683696, 206pp.
Publication Date: August 15, 2017
Other Editions of This Title:
Paperback (7/18/2017)
* Individual store prices may vary.
Description
Once upon a time, in a land far, far away... ...(actually, in Medieval France, to be exact) there lived Cinderella's stepsisters, Fredegonde the tall and Javotte the small. They wake up the morning after the legendary ball to learn that they each still have a chance to be the bride-all they have to do is make their feet fit into that tricky slipper. Alas, these two damsels under stress never quite seem to fit in anywhere. But that doesn't stop them from wishing and hoping as they set upon a quest for grooms and grandeur of their own.
About the Author
Madina Papadopoulos is a New Orleans-born, New York-based freelance writer and author. She studied French and Italian at Tulane University and went on to pursue her MFA in Screenwriting at UCLA. After graduating, she taught French and Italian to children in early childhood and elementary school programs. Her nonfiction freelance writing focuses on food, drink, and entertainment. She will probably be friends with you if you have a dog.