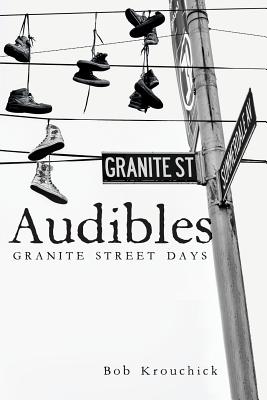 Audibles (Paperback)
Granite Street Days
Createspace Independent Publishing Platform, 9781975944339, 312pp.
Publication Date: November 22, 2017
* Individual store prices may vary.
Description
Did you ever wonder what would have been if you'd made different life choices? "What if" is a popular mental game almost every one plays. What if I'd taken that chance? What if I hadn't mage that decision? What if my past could be changed to influence the present? Bob's just been given a chance to change his past, in the form of five time outs, which allows him to audible to a different decision at various points in his life. Each change he makes leads into the next. The effects are cumulative, and ultimately he's going to have to make a decision - live with the changes he's made, or return to the life he's already lived. A deeply introspective and revealing look into one man's life, Audibles explores how a life is shaped, and how that life shapes the one who lives it. Bob's journey forces him to reconsider everything he considers important and to decide whether transforming the past means changing himself at a deep essential level. Written for anyone who ever wondered "what if," Audibles is a reminder that decisions and events that seem inconsequential can change the course of a life. Given the chance, would you even want to, knowing now what you didn't know then,
About the Author
Bob Krouchick was born and raised on Granite Street in Philadelphia. He has many fond memories of those early years in his life, which is the foundation on which Audibles was written. An avid sports fan, he is the author of the favorably reviewed 47 Days That Changed America. Bob has been married to his wife Helene for over thirty years. They live in Bucks County, PA, where they raised their five children. Their family enjoys traveling and spending as much time together as possible. Bob stays in touch with many of his friends from his Granite Street days, and hopes this book rekindles memories and brings a smile to their faces.