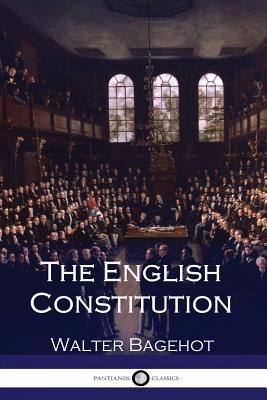 The English Constitution
Paperback

* Individual store prices may vary.
Other Editions of This Title:
Paperback (8/7/2015)
Paperback (3/24/2015)
Hardcover (5/25/2017)
Paperback (5/25/2017)
Hardcover (8/21/2015)
Paperback (12/31/2017)
Hardcover (8/22/2015)
Hardcover (9/2/2015)
Hardcover (5/19/2016)
Paperback (11/12/2017)
Hardcover (5/19/2016)
Hardcover (5/25/2016)
Hardcover (4/28/2016)
Hardcover (11/17/2015)
Paperback (6/27/2018)
Paperback (3/10/2017)
Paperback (3/30/2017)
Description
In The English Constitution, Walter Bagehot explains the basic principles of the British Parliament and the Constitutional monarchy, contrasting the United Kingdom's government with that of the United States.
For many years a standard text in political science and studies of government, The English Constitution is a basic yet thorough introduction to the tenets of democratic governance present in the United Kingdom. Each chapter covers the major components of government; the purpose and functions of the Cabinet; The House of Commons; The House of Lords; and the system of checks and balances.
Although dated in the modern day - the House of Lords for instance has undergone extensive reforms since the mid-19th century - Bagehot's document offers the reader a look at English democracy of the time. Bagehot notes how the multiple stages of a law's consideration encourages a lively and often focused form of debate in both Houses, with revisions and compromise quite common.
Bagehot also reserves criticisms for the American system of Presidential election, the relatively short terms of which he felt discouraged the population from serious consideration of policy. Instead, the candidate is chosen on the basis of his personality; superficial attractiveness is, in Bagehot's view, the priority over an actual capacity to govern and rule.
This printing is based off the second edition, which Bagehot refined in light of political developments in the 1860s. His introduction to this edition is also included, that the reader may understand how the text evolved. To this day, Bagehot's analysis is consulted by politicians and scholars seeking a historic assessment of the bicameral system of British government.
Createspace Independent Publishing Platform, 9781975947927, 176pp.
Publication Date: August 31, 2017