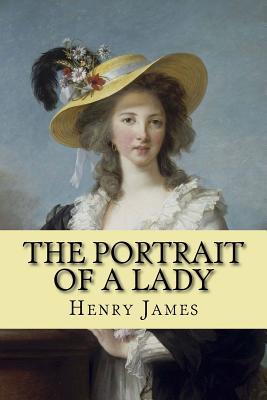 The Portrait of a Lady (Paperback)
Createspace Independent Publishing Platform, 9781976005572, 606pp.
Publication Date: September 2, 2017
Other Editions of This Title:
Paperback (10/21/2018)
Paperback (1/9/2017)
Paperback (4/3/2017)
Paperback (6/19/2018)
Paperback (5/23/2018)
Paperback (5/18/2017)
Paperback (7/30/2020)
Paperback (5/30/2017)
Paperback (9/26/2018)
Paperback (1/9/2017)
Paperback (3/17/2017)
Paperback (8/15/2017)
Paperback (6/19/2018)
Paperback (9/14/2017)
* Individual store prices may vary.
Description
The Portrait of a Lady is the story of a spirited young American woman, Isabel Archer, who in "confronting her destiny" finds it overwhelming. She inherits a large amount of money and subsequently becomes the victim of Machiavellian scheming by two American expatriates. Like many of James's novels, it is set in Europe, mostly England and Italy. Generally regarded as the masterpiece of James's early period, this novel reflects James's continuing interest in the differences between the New World and the Old, often to the detriment of the former.
About the Author
Henry James (15 April 1843 - 28 February 1916) was an American author, who largely relocated to Europe as a young man and acquired British citizenship near the end of his life. James is regarded as a key transitional figure between literary realism and literary modernism, and is considered by many to be among the greatest novelists in the English language. He was the son of Henry James, Sr. and the brother of renowned philosopher and psychologist William James and diarist Alice James.