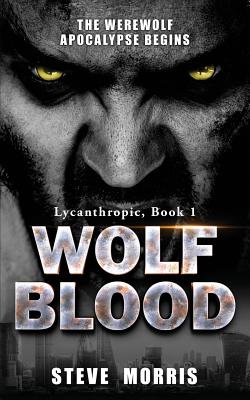 Wolf Blood (Paperback)
The Werewolf Apocalypse Begins
Createspace Independent Publishing Platform, 9781976021251, 428pp.
Publication Date: December 28, 2017
* Individual store prices may vary.
Description
Forget what you've been told. Werewolves do exist. And their numbers are growing.
"Does for werewolves what The Walking Dead has done for zombies" ... "Full of surprise and suspense"
When a wave of vicious attacks sweeps across London, there are reports of a Beast on the loose. There are fears of a Ripper stalking the streets.
But the truth is more terrifying than anyone can imagine. Werewolves are prowling the city. Hunting and killing.
Lycanthropy, a disease as old as humanity, now threatens to destroy civilization. With no cure, no vaccine, and millions of potential victims, it's spreading through the capital at exponential rates.
And every werewolf bite has just two possible outcomes - death or infection.
The werewolf apocalypse is here, and it's only just beginning.
WOLF BLOOD is the first in the LYCANTHROPIC apocalyptic werewolf series. If you enjoy the zombie apocalypse, dystopian or post-apocalyptic science fiction, horror, grimdark or dark fantasy, or multi-protagonist sagas, don't miss out on the next big trend in apocalyptic fiction.