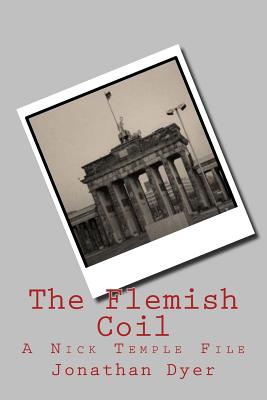 The Flemish Coil
A Nick Temple File
Paperback

* Individual store prices may vary.
Description
Two Cold War spies are assassinated during a midnight exchange on the Glienicke Bridge in Berlin. A Holocaust survivor is murdered in Miami, Florida. The United States escalates the war in Vietnam. Three seemingly unrelated events are slowly revealed as pieces to a puzzle that involves betrayal, murder, and treason in The Flemish Coil. Nick Temple, charter member of the CIA, is relaxing at the Ilikai Hotel in Honolulu high above Waikiki beach when he learns that an asset he used to run when he was the station chief in Berlin has been assassinated during a botched spy exchange at the height of the Cold War. Temple is en route from South Vietnam, preparing to deliver a scathing report to the Pentagon about America's prospects for success in another proxy war in Asia. Upon his return to Langley, Temple is charged with finding out what the hell went wrong in Berlin. The hunt is on, a hunt that ends up being a race to stop a Cold War confrontation that could easily explode into World War III.
Createspace Independent Publishing Platform, 9781976264955, 266pp.
Publication Date: September 17, 2017
About the Author
Jonathan Dyer joined the Army's intelligence branch in 1981. He studied Russian at the Defense Language Institute before receiving additional training at the National Security Agency. Dyer was then shipped overseas for three years of active duty at Field Station Berlin. After his honorable discharge he attended law school and practiced law for ten years. In 1999 he left the practice of law to teach American History and Government. Mr. Dyer, his wife, and daughter now live in California's wine country.