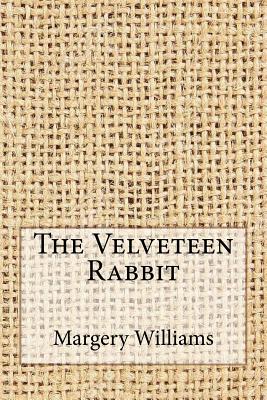 The Velveteen Rabbit (Paperback)
Createspace Independent Publishing Platform, 9781976288135, 28pp.
Publication Date: September 21, 2017
Other Editions of This Title:
Digital Audiobook (5/31/2007)
Digital Audiobook (6/15/2016)
Paperback (6/11/2015)
Hardcover (9/5/2023)
Hardcover (9/29/2020)
Paperback (9/22/2016)
Paperback (1/3/2015)
Paperback (1/26/1987)
Paperback (3/9/1999)
Paperback (1/26/2020)
Hardcover (3/18/2018)
Paperback (10/19/2013)
Paperback (12/25/2019)
Paperback (9/2/2019)
Paperback (8/8/2018)
Paperback (12/10/2015)
Hardcover (3/2/2020)
* Individual store prices may vary.
Description
And while the Boy was asleep, dreaming of the seaside, the little Rabbit lay among the old picture-books in the corner behind the fowl-house, and he felt very lonely. The sack had been left untied, and so by wriggling a bit he was able to get his head through the opening and look out. He was shivering a little, for he had always been used to sleeping in a proper bed, and by this time his coat had worn so thin and threadbare from hugging that it was no longer any protection to him. Near by he could see the thicket of raspberry canes, growing tall and close like a tropical jungle, in whose shadow he had played with the Boy on bygone mornings. He thought of those long sunlit hours in the garden-how happy they were-and a great sadness came over him.