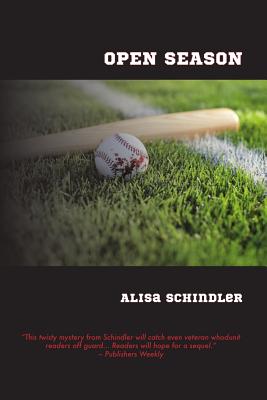 Open Season (Paperback)
Createspace Independent Publishing Platform, 9781976382604, 268pp.
Publication Date: January 26, 2018
* Individual store prices may vary.
Description
Little league head coach Wayne Savage is at the top of his game. A big personality with a bigger ego, he's both respected and reviled by a good many players, parents and coaches. But love him or hate him, Coach Wayne is a winner, his players are winners, and anyone who has anything negative to say about it is clearly a loser. But that was yesterday. Today Wayne Savage is dead at home plate.Now the team must scramble to keep it together as one assistant coach makes a play for the widowed wife and the other guns for the head coach cap, all while a murder investigation points fingers at everyone. With foul play, major league scandal and a glimpse into the inner politics of small town sports, little league baseball has never been less appropriate for 12 year-olds.
About the Author
Alisa Schindler is a mom of three boys and wife to Mr. Baseball. She schleps children, burns cupcakes and writes essays that have been featured online at the New York Times, Washington Post, Kveller, Brain, Child, Woman's Day, Parents and Good Housekeeping, among others. She is a contributing writer for The Well, the health and wellness website of Northwell Health. Alisa is also a 2016 & 2017 Voice of the Year Honoree, and the author of the sexy and scandalous Secrets of the Suburbs, and Murder Across the Street, a suburban mom mystery.