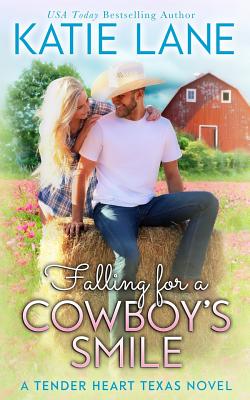 Falling for a Cowboy's Smile
Paperback

* Individual store prices may vary.
Description
No heart is safe when a charming cowboy comes to town Dirk Hadley has bamboozled everyone in Bliss, Texas, into believing that he's an easygoing drifter just passing through town. But Dirk is no drifter. He's on a mission to discover the truth about his past. And when that past collides with the sweet and beautiful Gracie Arrington, he won't be able to maintain his charade. But will the secret he's been keeping ruin his chances of finally finding the home of his dreams with the woman of his heart? Gracie Arrington has spent her entire life trying to prove she's worthy of the great Arrington name. After she's injured in a horseback riding accident, her goal seems unobtainable. Until a handsome stranger arrives at the ranch. Unlike her brother and cousins, Dirk doesn't treat her like a fragile piece of glass. His friendship and heated kisses motivate her to stand on her own two feet. But when she discovers Dirk's betrayal, giving up her physical and mental crutches won't be easy. Gracie will have to conquer her insecurities before she'll be strong enough to walk down the aisle . . . straight into her smiling cowboy's arms.
Createspace Independent Publishing Platform, 9781976576805, 268pp.
Publication Date: September 20, 2017