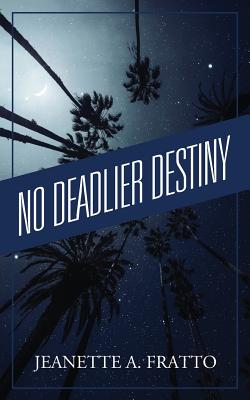 No Deadlier Destiny (Paperback)
Can You Ever Be Safe
Outskirts Press, 9781977203182, 228pp.
Publication Date: September 26, 2018
* Individual store prices may vary.
Description
You'll think you know the outcome, but you won't see this twist coming

A convicted felon, bent on revenge, has escaped while being transported to prison. Linda Davenport, the probation officer who prepared his sentencing report, is in his sights.

With her safety paramount, Linda is temporarily transferred to a new program where she reconnects with a nemesis from her past, forcing her to keep a deadly secret. When the escaped felon bears down, Linda must go into hiding.

When Linda is told all is safe, a new threat comes her way. This time she takes matters into her own hands, putting her wedding plans on hold, and threatening all she holds dear.

The author's 26-year career in probation ensures you will be immersed in what really goes on in the underbelly of law enforcement, rarely written about by mystery writers, while keeping you turning pages, fast.

This third book in the author's probation officer series, set in southern California, will have you traveling the rough road Linda Davenport must follow to save her life.