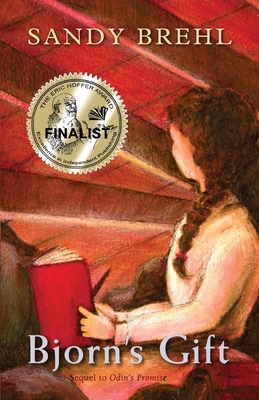 Bjorn's Gift (Paperback)
Sequel to ODIN'S PROMISE
Outskirts Press, 9781977216175, 272pp.
Publication Date: August 20, 2019
Other Editions of This Title:
Paperback (10/5/2016)
* Individual store prices may vary.
Description
Bjorn's Gift is the second book in the Odin's Promise historical novel trilogy. Teen Mari faces greater hardships and dangers in her small Norwegian village during the second and third years of WWII German occupation.
Soldiers and Nazi supporters move into her neighborhood, school presents unexpected threats, and oppressive new laws are imposed. Mari assumes increasingly dangerous resistance responsibilities and risks, trusting only her family and a few close friends. She struggles to live up to her brother Bjorn's faith in her and understand how lifelong friends can suddenly become enemies.
Difficult decisions force her to admit that few things in life are as easily sorted into good or bad, right or wrong as she once believed, including classmate Leif. 1943 signals the start of yet another year in which no one can predict if or when Hitler will be defeated so the Nazi occupation can end. (Conclusion: Mari's Hope)