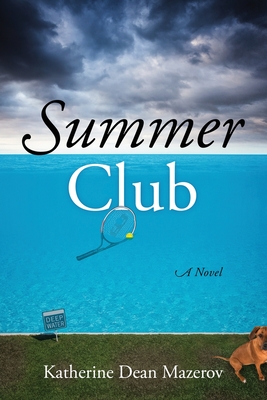 Summer Club
Paperback

* Individual store prices may vary.
Description
Murder meets the absurd in the sizzling thriller Summer Club, a new novel by Pulitzer Prize-winner Katherine Dean Mazerov.
Normally, politics and parent drama, drunken soirees and sex-capades reign at Lydia Phillips's swim and -tennis club. Now, a strange car following the club manager, a break-in at Lydia's home, and a shocking discovery on the club grounds have this stay-at-home mom dusting off her newspaper-reporting skills to unravel the mystery.
Then, a body surfaces in the river, and Lydia's life gets a whole lot more complicated--and dangerous.
In one moment, readers of Summer Club will be laughing at the colorful characters' outrageous antics. The next moment, they will be riveted as the story reveals a troubling, complex scheme involving fraud and murder.
Perfect for parents balancing career and family, Summer Club casts a beam of dark humor across the hidden reality that makes "domestic" life--raising children and volunteering for community and school groups--sometimes more harrowing than the most cutthroat of corporate jobs.
Outskirts Press, 9781977222039, 272pp.
Publication Date: August 14, 2020