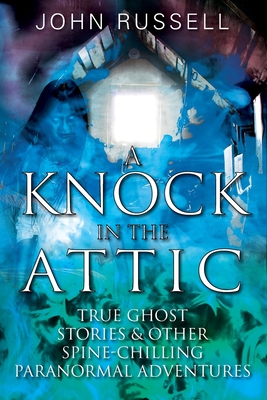 A Knock in the Attic
True Ghost Stories & Other Spine-chilling Paranormal Adventures
Paperback

* Individual store prices may vary.
Description
A Knock in the Attic: True Ghost Stories & Other Spine-chilling Paranormal Adventures by John Russell is an engrossing, at times, disturbing nonfiction book in which the author narrates his supernatural experiences. At the tender age of five, John had his first encounter with a black ghost. The image of the old black man's face peering around one of the doorways from down the hall will always stay with him, and he refers to it as "the harbinger of the beginning" of his psychic, mediumistic, paranormal life, a life lived at the edge of the Veil which separates the seen and unseen worlds. This book is composed of stories that detail paranormal occurrences and experiences involving those who have passed on to another life. John has had run-ins with spirits, developed healing powers, and been saved by angels. His incredible experiences with the otherworldly creatures are recounted in this book, and they are stunning.
This is a book that is filled with adventure and mind-blowing experiences, and the author provides ample proof that there is life beyond death, that those who have died still have the power to influence us, that the universe is a mystery that is bigger than our physical world. John Russell might have had and still has extraordinary experiences, but he also has the gift of storytelling which allows him to communicate his adventures in prose that is crisp and in a voice that is irresistible. A Knock in the Attic: True Ghost Stories & Other Spine-chilling Paranormal Adventures is a book that will entertain fans of the paranormal, but more importantly, it is one that will make any reader question existence and change what they think they know about life beyond the tomb. I was mesmerized by the writing and enamored by the experiences the author shares in this book.
Reviewed By Grace Masso for Readers' Favorite
Outskirts Press, 9781977239372, 172pp.
Publication Date: February 9, 2021