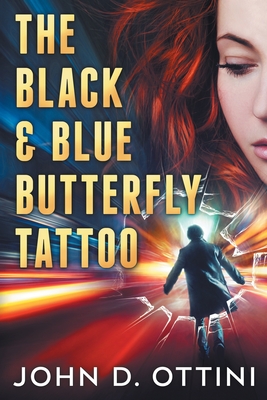 The Black & Blue Butterfly Tattoo
Paperback

* Individual store prices may vary.
Description
Psychiatrist Braydon Ferrell may be well equipped in treating patients with mental disorders and addictions, but that doesn't grant him immunity from the follies of human weakness. When an ill-advised sexual liaison with an unstable associate leads to lies and harassment, threatening to unravel his marriage, family and practice, Dr. Ferrell makes a cowardly decision to hide the affair from his ailing wife. Unfortunately, affairs are messy and rarely remain hidden. When his former lover is found murdered, Dr. Ferrell becomes the target of a police investigation, has his life threatened by a stranger, and starts to believe that his wife may already know more than she is saying. As the list of suspects dwindle, and the finger of guilt begins to point in Dr. Ferrell's direction, he is faced with the ethical dilemma of breaking his doctor-patient confidentially in order to expose one of his patients, who may be involved in the murder. When every attempt to maintain his innocence proves disastrous, Dr. Ferrell knows he must reveal the truth to his family. Will it ultimately prove him innocent? More importantly, will his marriage, family and practice survive the consequences of his careless actions? Note To Reader: The original story of 'The Black and Blue Butterfly' Tattoo was published in 2014 under the title 'The Object of Your Desire'. Like many authors, every time I read the story over (and I read it many times), I recognized places where rewriting would make it better. After several years I decided to rewrite the story to its full potential. What you hold in your hand is the final result. I hope you enjoy the revised, expanded and enhanced story-line.
Createspace Independent Publishing Platform, 9781977656988, 176pp.
Publication Date: October 30, 2017
About the Author
John D. Ottini was born in Northern Italy, raised and educated in Canada, and currently resides in central Florida with his wife and mischievous kitty named Bella.