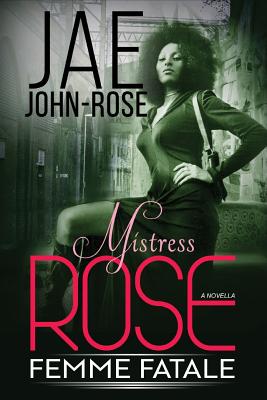 Mistress Rose
Femme Fetale
Paperback

* Individual store prices may vary.
Description
You never know the secrets people keep... Charlotte Rose is the perfect example. As a 38-year-old black woman, she owns the largest black-owned mercenary and special weapons-manufacturing companies in the United States. As a highly successful black woman in America, Charlotte has beaten the odds and triumphed over them. But succeeding in business is only part of her plan... because Charlotte is also a deadly vigilante. Using her impressive fighting skills and advanced knowledge of weaponry, she spends her free time wiping the scum off of the earth - terrorists, rapists, sex traffickers - as they all fall victim to her. Charlotte's good - so good, in fact, that the CIA used her to arm and train foreign rebels. But all of her skills and determination aren't enough for her to become the hero she truly wants to be. Charlotte's field is dominated by rich and powerful white men who aren't used to seeing women in their orbit, let alone a true badass black woman like her. To them, Charlotte is just a meek and subservient woman who poses no threat whatsoever. But Charlotte flips the script on them - by becoming a dominatrix. Now she wields power over these weak men who secretly yearn for a tough, no-nonsense black woman -- and Charlotte pulls out all the stops. She seduces them and makes their sexiest fantasies come true, using her innate power to show them who's really the boss. And once she has them fully under her control, there's no limit to the justice Charlotte will deal out.
Createspace Independent Publishing Platform, 9781977936530, 116pp.
Publication Date: October 2, 2017