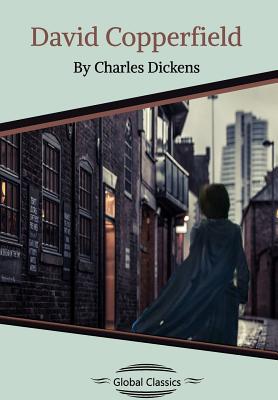 David Copperfield (Paperback)
Createspace Independent Publishing Platform, 9781977970770, 542pp.
Publication Date: October 31, 2018
Other Editions of This Title:
Paperback (9/3/2018)
Paperback (5/17/2011)
Paperback (9/1/2013)
Paperback, German (9/24/2019)
Paperback (7/10/2019)
Paperback (2/16/2014)
Paperback (5/21/2018)
Paperback (7/24/2019)
Paperback (11/12/2018)
* Individual store prices may vary.
Description
David Copperfield is the eighth novel by Charles Dickens. The novel's full title is The Personal History, Adventures, Experience and Observation of David Copperfield the Younger of Blunderstone Rookery (Which He Never Meant to Publish on Any Account). It was first published as a serial in 1849-50, and as a book in 1850. The novel features the character David Copperfield, and is written in the first person, as a description of his life until middle age, with his own adventures and the web of friends and enemies he meets along his way. Copperfield finds career success as an author, and is a person of deep emotions.Many elements of the novel follow events in Dickens's own life, and it is often considered his veiled autobiography. It was Dickens' favourite among his own novels. In the preface to the 1867 edition, Dickens wrote, "like many fond parents, I have in my heart of hearts a favourite child. And his name is David Copperfield." Like some of his other novels, it contains descriptions of child exploitation and abuse, some based both on his own childhood experiences, and other published reports.