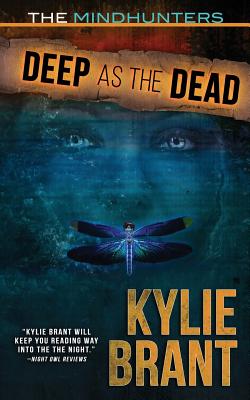 Deep as the Dead (Mindhunters #9) (Paperback)
Createspace Independent Publishing Platform, 9781977992222, 350pp.
Publication Date: October 4, 2017
Other Editions of This Title:
MP3 CD (5/21/2019)
* Individual store prices may vary.
Description
They call him The Tailor. He leaves his victims near rivers or lakes with their mouths sewn shut and an exotic blue dragonfly placed inside. After a three year hiatus he's back, more violent than ever. And with three bodies discovered in just two weeks, it's clear that he's escalating.Royal Canadian Mounted Police Sergeant Ethan Manning is short on leads. What he needs is a proper task force and more resources. What he gets is Dr. Alexa Hayden, a forensic consultant from the States. A woman he hasn't seen in twenty years, one with whom he shares a history. He still bears the scars.Returning to Nova Scotia is harder than Alexa expected, and working alongside Ethan threatens to reopen old wounds. But she'll allow nothing to shake her focus. Until she finds herself the killer's newest obsession. Now she and Ethan will have to confront their past in order to predict the man's next move. The Tailor will leave no sin unpunished, and his unholy crusade has marked Alexa for death.
About the Author
Kylie Brant has penned thirty-nine award-winning romantic suspense and suspense novels. She's a three-time Rita nominee, has been nominated for five Romantic Times awards, and is a RT Career Achievement award winner. In 2004 and 2009 she was awarded the overall Daphne du Maurier award for best mystery and suspense novel. Her book UNDERCOVER BRIDE is on Romantic Times magazine's All-Time Favorites list. Kylie's books have been published in twenty-nine countries and translated into eighteen languages. The ninth book in her popular Mindhunters series, Deep as the Dead, will be released Oct. 2017. Her first straight straight suspense, Pretty Girls Dancing, releases Jan. 1, 2018.