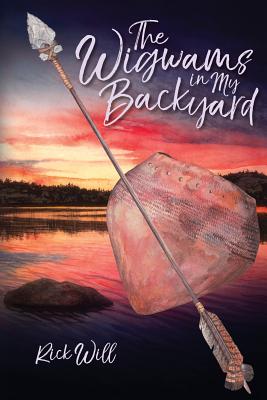 The Wigwams in My Backyard (Paperback)
Createspace Independent Publishing Platform, 9781978167728, 190pp.
Publication Date: November 1, 2017
* Individual store prices may vary.
Description
Archaeologists work long and hard hours meticulously uncovering the past. In New England their efforts on Native American sites are rewarded with bits of stone, pottery fragments, and burned pieces of bone from the animals that were hunted centuries ago. The reports written about these discoveries rarely do more than describe the finds. Rarely do they do justice to the lives of the people who made and used the arrowheads and pottery that miraculously have survived the ravages of time. After writing about archaeology in Maine and New England for the last thirty years, it occurred to me that I needed to share all that I had learned about the past, not with other archaeologists but with you. The first questions I had to ask myself before taking on such an ambitious objective was, who is my audience? Who really cares? And, how do I keep people engaged and entertained? The first question was easy for me to answer. I wanted to write for a young audience. The future of archaeology is in their hands. I wanted to introduce a new generation of people to the joys and hardships of Native American life in New England more than 1,000 years ago. I'm hoping to inspire at least a few of them to pursue careers in archaeology as well. The second question is who really cares? Well, I'm hoping the answer is you. From my perspective, everyone should care about our human ancestry and what archaeology can tell us when there are no written records to otherwise teach us. My job is to explain to you what I have learned during my career as a professional archaeologist in a way that I hope you'll find entertaining, interesting, and educational. If I don't succeed in these tasks, then I guess there really is no reason for you to care. So, how am I going to keep you engaged and entertained? I'm going to tell you the fantastic story of Matt, a young man who wakes up in a wigwam in his backyard. The wigwam is one several occupied by a small village of people who lived in his backyard about seventy generations before his family acquired the property in the last few years. Matt must somehow cope with the situations he finds himself, and figure out how he's going to get home. In the meantime, he experiences many things that amuse, educate, and terrify him. By virtue of his experiences with his new-found friends, he becomes more knowledgeable about Native American culture before the arrival of Europeans than any of his peers and so will you. Happy reading. Leave a review and tell me what you think.
About the Author
Rick Will is a professional archaeologist who has excavated sites in many places in North America but primarily in Maine. He is the author of hundreds of professional reports on Native Americans who occupied the country for thousand of years before and after the arrival of Columbus in the New World.