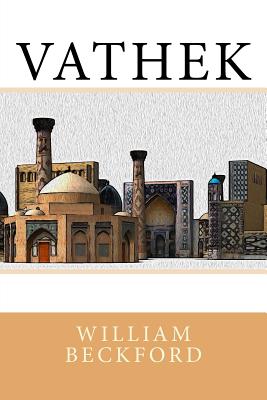 Vathek (Paperback)
Createspace Independent Publishing Platform, 9781978429680, 92pp.
Publication Date: October 19, 2017
Other Editions of This Title:
Paperback (9/20/2019)
Paperback (11/6/2018)
Paperback (7/29/2016)
Paperback (2/21/2013)
Paperback (10/24/2017)
Paperback (3/26/2017)
Paperback, French (10/11/2018)
Paperback (8/30/2017)
Paperback (11/20/2018)
Paperback (8/27/2017)
Paperback (10/27/2018)
Paperback, Italian (4/3/2018)
Hardcover (11/13/2018)
Hardcover (11/6/2018)
Paperback (7/5/2018)
Paperback (11/13/2018)
Paperback (3/10/2017)
Paperback, German (4/5/2018)
Paperback (10/16/2018)
* Individual store prices may vary.
Description
Il romanzo orientaleggiante Vathek (titolo originale Vathek, o in alcuni testi Vathek, an arabian tale) rese il suo autore, il viaggiatore e scrittore inglese William Beckford, molto pi famoso dei suoi libri di viaggio. Beckford compose Vathek in francese nel 1785, di getto, in tre soli giorni e due notti e lo pubblic in inglese a Losanna nel 1787.
About the Author
William Thomas Beckford e stato uno scrittore, critico d'arte, politico e viaggiatore britannico. Cresciuto tra le piu grandi agiatezze (era figlio del sindaco di Londra), la carriera politica gli fu preclusa a causa degli scandali omosessuali in cui rimase coinvolto che lo costrinsero anche a continui viaggi per l'Europa per evitare un'incriminazione formale. La fama di Beckford, comunque, dipese tanto dalla sua eccentrica stravaganza come impresario e collezionista quanto dalle opere letterarie.