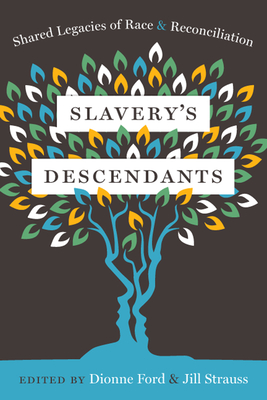 Slavery's Descendants
Shared Legacies of Race and Reconciliation
Hardcover

* Individual store prices may vary.
Description
Race remains a potent and divisive force in our society. Whether it is the shooting of minority people by the police, the mass incarceration of people of color, or the recent KKK rallies that have been in the news, it is clear that the scars from the United States' histories of slavery and racial discrimination run too deep to simply be ignored. But what are the most productive ways to deal with the toxic and torturous legacies of American racism?

Slavery's Descendants brings together contributors from a variety of racial backgrounds, all members or associates of a national racial reconciliation organization called Coming to the Table, to tell their stories of dealing with America's racial past through their experiences and their family histories. Some are descendants of slaveholders, some are descendants of the enslaved, and many are descendants of both slaveholders and slaves. What they all have in common is a commitment toward collective introspection, and a willingness to think critically about how the nation's histories of oppression continue to ripple into the present, affecting us all.

The stories in Slavery's Descendants deal with harrowing topics—rape, lynching, cruelty, shame—but they also describe acts of generosity, gratitude, and love. Together, they help us confront the legacy of slavery to reclaim a more complete picture of U.S. history, one cousin at a time. 

Funding for the production of this book was provided by Furthermore, a program of the J. M. Kaplan Fund (https://www.furthermore.org).


 
Praise For Slavery's Descendants: Shared Legacies of Race and Reconciliation…
In its first-hand chronicles of courage, rage, forgiveness, and the solace of an embrace, Slavery's Descendants unleashes powerful emotions. Full of hard-won wisdom, this book also captures the painful ambiguities our past fastens on us. "I want revelation," one participant says, "and yet, I dread it, too."
 
— Henry Wiencek

"In these moving essays, we see the testaments of journeys made by both descendants of enslavers and descendants of the enslaved to reckon with pain of the past, and look beneath the skin of the present for healing. Using poetry, essay, oral history, genealogical shard, these writings bear witness to the search to find and give language to our tangled, fraught, but ultimately shared history. Puzzling through the intimate histories that link us as Americans to one another— though often violent or painful— each writer here finds a way of knowing the past that offers the present more freedom, more hope.  Here are stories told at a human scale, full of longing, honesty, grief, and also hope. In a difficult time, these writers lay down these meditations in the hope of a better, freer future for all of us. Their efforts are paths we would do well to follow. They offer us a chance for greater wholeness, too."
— Tess Taylor

Fordham Magazine mention of Slavery's Descendants edited by Jill Strauss and Dionne Ford
— Fordham Magazine

'"They were once America's cruelest, richest slave traders. Why does no one know their names?" by Hannah Natanson
https://www.washingtonpost.com/history/2019/09/14/they-were-once-americas-cruelest-richest-slave-traders-why-does-no-one-know-their-names/?wpisrc=nl_most&wpmm=1
— Washington Post

Interview with Jill Strauss and Dionne Ford, Slavery's Descendants and Coming to the Table
https://networks.h-net.org/node/11465/pages/5424505/interview-jill-strauss-and-dionne-ford-slaverys-descendants-and-coming
— H-Net
Rutgers University Press, 9781978800762, 280pp.
Publication Date: May 10, 2019
About the Author
Jill Strauss teaches conflict resolution at Borough of Manhattan Community College, The City University of New York. 

Dionne Ford is the author of Finding Josephine. Her work has appeared in The New York Times, More, LitHub, Rumpus, and Ebony, and has won awards from the National Association of Black Journalists and the Newswomens' Club of New York. 
 
or
Not Currently Available for Direct Purchase