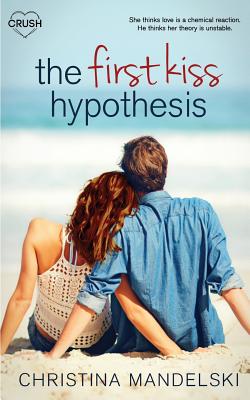 The First Kiss Hypothesis (Paperback)
Createspace Independent Publishing Platform, 9781979039826, 250pp.
Publication Date: October 23, 2017
* Individual store prices may vary.
Description
Nora Reid believes scientific laws control everything, even love. With her grandparents'epic first kiss story cemented in her brain, Nora develops a hypothesis she's determined to prove: for each person in the world, there is exactly one other person, and at first kiss, they'll experience an immediate and intense reaction.
But after four years of zero-reaction kisses, she comes up with a new theory: maybe that pesky crush on her stunningly hot best friend Eli Costas is skewing her results.
She needs to get rid of him, and fast.
Eli Costas is an injury-prone lacrosse star with a problem-the one chance he had at winning over the girl next door resulted in the most epically sucktastic first kiss ever. And now she's...trying to get rid of him? Hell no. It's time to disprove her theory and show her exactly what she's missing.
Game. On.
Disclaimer: This book contains a stunningly hot lacrosse player who isn't above playing dirty to win over the stubborn girl-next-door of his dreams.