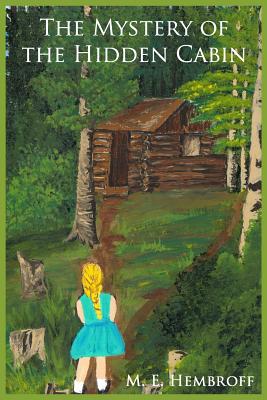 The Mystery of the Hidden Cabin
Paperback

* Individual store prices may vary.
Description
After Bess Silver had settled into her new home in Pineview she thought her biggest problem would be settling into a new school. She was surprised to learn that it was a one room school house which was different from what she was used to. That all changed when Megan Skye, her best friend and cousin, dashed into their kitchen late one afternoon with exciting news. Megan's father discovered an old cabin, hidden behind a wall, when he started kitchen renovations. Megan asked him to take the suitcases, ledgers and trunk they found to Bess instead of throwing them out. Clues turn up in the suitcases and in a secret compartment in the cabin which leaves Bess puzzled. When she first looked around the cabin she sees a ghostly figure that disappears in an instant but was as real as Megan. Dreams about the cabin and occupants haunt Bess. These feel so real that Bess can't shake the feeling that she was actually near them. Who is the figure that Bess saw in the cabin? What is she trying to tell her? Why is she having dreams about the old cabin? Will Bess be able to figure out who the mysterious figure is? Or would these secrets remain secrets forever?
Createspace Independent Publishing Platform, 9781979098748, 100pp.
Publication Date: October 28, 2017
About the Author
Marjorie has been an avid reader since early childhood and has always been imaginative. Growing up on a farm before television aided in her using her imagination to create a variety of pastimes. Stories formed in her mind but most of them were never written down until later in life. It wasn't until her children were growing up that she started to take art and writing courses. At that time, her writing improved and short stories formed. After retiring Marjorie moved to Strathmore where she lives with her pets.