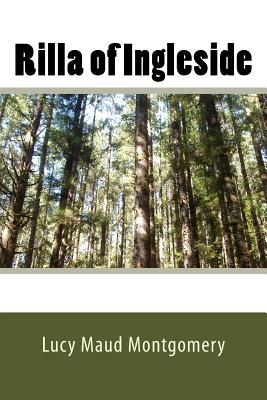 Rilla of Ingleside
Paperback

* Individual store prices may vary.
Other Editions of This Title:
Paperback (3/16/2017)
Paperback (1/31/2018)
Paperback (2/27/2020)
Paperback (6/15/2020)
Paperback (12/6/2019)
Paperback (5/24/2017)
Paperback (12/28/2019)
Paperback (10/21/2018)
Paperback (4/17/2020)
Paperback (12/15/2013)
Paperback (9/6/2018)
Paperback (3/29/2020)
Paperback (2/1/2011)
Paperback (8/24/2017)
Paperback (4/14/2010)
Paperback (6/19/2020)
Paperback (3/21/2013)
Description
Rilla of Ingleside is the eighth and final entry in L. M. Montgomery's Anne of Green Gables series, which has charmed audiences for nearly a century. This concluding volume focuses on Rilla, Anne Shirley's youngest daughter. Set in the midst of World War I, the novel intersperses the interludes of quaint village life that set the tone for most of the series with more serious passages detailing the battlefield exploits of several family members who are fighting in the Canadian military.
Createspace Independent Publishing Platform, 9781979137959, 230pp.
Publication Date: October 26, 2017
About the Author
Lucy Maud Montgomery, OBE (November 30, 1874 - April 24, 1942), published as L.M. Montgomery, was a Canadian author best known for a series of novels beginning in 1908 with Anne of Green Gables. The book was an immediate success. The central character, Anne Shirley, an orphaned girl, made Montgomery famous in her lifetime and gave her an international following.