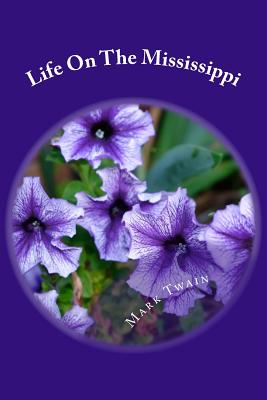 Life On The Mississippi (Paperback)
Createspace Independent Publishing Platform, 9781979169820, 364pp.
Publication Date: October 26, 2017
Other Editions of This Title:
Paperback (4/29/2018)
Paperback (7/18/2019)
Paperback (3/29/2018)
Paperback (3/30/2017)
Paperback (4/7/2018)
Paperback (9/16/2016)
Paperback (11/22/2018)
Paperback (11/4/2011)
Paperback (3/11/2018)
Paperback (1/14/2017)
Paperback (6/14/2018)
Paperback (2/14/2019)
Paperback (9/12/2016)
Paperback (1/6/2017)
Paperback (3/10/2017)
* Individual store prices may vary.
Description
Before his literary career took off and he emerged as one of America's foremost men of letters, Mark Twain worked as a steamboat pilot in the antebellum South and Midwest. This fascinating account offers a brief history of commercial boating in the period and a probing, insightful, and eminently entertaining look at Twain's own experiences.
About the Author
Samuel Langhorne Clemens (November 30, 1835 - April 21, 1910), better known by his pen name Mark Twain, was an American writer, humorist, entrepreneur, publisher, and lecturer. Among his novels are The Adventures of Tom Sawyer (1876) and its sequel, the Adventures of Huckleberry Finn (1885), the latter often called "The Great American Novel". Twain was raised in Hannibal, Missouri, which later provided the setting for Tom Sawyer and Huckleberry Finn. He served an apprenticeship with a printer and then worked as a typesetter, contributing articles to the newspaper of his older brother Orion Clemens.