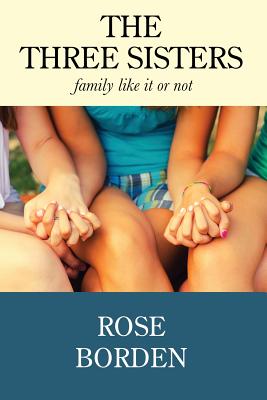 The Three Sisters
Family Like It or Not
Paperback

* Individual store prices may vary.
Description
Fran Mattison is living peacefully in the hills of Vermont when her mother's unexpected death plunges her back into a world she had left behind. Her mother's last wishes force Fran to take a long trip with her two sisters, overly cheerful Dixie and the irritating Carm, and to Fran that is the worst punishment ever. She hates to be with them, especially Carm who deceived her and broke her heart twelve years ago. Forget the fact that Carm never shuts up.Fran would rather stay in the secluded, bitter shell she has created for herself, where there is no forgiveness. The task before her will not be easy but she has to try and do it for the mother she loves so much.As they travel to different parts of the country to settle Mom's affairs, the three sisters are in for one shock after another. They learn that their lives have been a lie from the start, they've been deceived, and their mother is not the person they thought she was.A roller coaster of feelings is encountered as each new place they visit brings a new surprise. Their emotions keep blending and tearing apart as they face these situations together. A new layer is uncovered when Fran learns that there is yet another deep secret being hidden between the sisters themselves.What should have been a simple road trip turns into life shattering changes that test the already strained bonds between the women. Their journey makes them question the true meaning of the word family. It may not be what they expected but it's their family whether they like it or not.
Createspace Independent Publishing Platform, 9781979232302, 160pp.
Publication Date: November 10, 2017
About the Author
Rose Borden has enjoyed living in different parts of the U.S. and has spent the last 18 years in sunny North Carolina. She loves spending time with her family, writing, traveling, and relaxing at the beach.