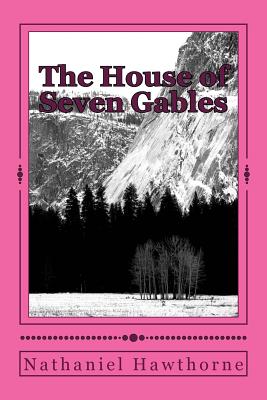 The House of Seven Gables (Paperback)
Createspace Independent Publishing Platform, 9781979299060, 260pp.
Publication Date: October 31, 2017
Other Editions of This Title:
Paperback (12/16/2017)
Paperback (9/3/2019)
Paperback (7/29/2012)
Paperback (10/25/2005)
Paperback (2/28/2017)
Paperback (12/21/2019)
Paperback (9/30/2019)
Hardcover (5/25/2017)
Hardcover (4/6/2010)
Paperback (10/19/2018)
Paperback (5/25/2017)
Hardcover (10/16/2009)
Hardcover (10/16/2009)
Hardcover (4/12/2005)
Hardcover (5/14/2018)
Hardcover (10/24/2015)
Hardcover (10/5/2007)
Hardcover (10/23/2015)
Hardcover (5/3/2016)
* Individual store prices may vary.
Description
In an old, gloomy New England mansion, a woman opens a shop to support her brother, recently returned from prison. She takes on a border, and a distant relative--a beautiful, lively young woman--comes to live with them as well. The fragile bond between this group is shaken by the secret history of the house and their wealthy cousin who wants to take it from them.
About the Author
Nathaniel Hawthorne (born Nathaniel Hathorne; July 4, 1804 - May 19, 1864) was an American novelist, dark romantic, and short story writer.He was born in 1804 in Salem, Massachusetts to Nathaniel Hathorne and the former Elizabeth Clarke Manning. His ancestors include John Hathorne, the only judge involved in the Salem witch trials who never repented of his actions. Nathaniel later added a "w" to make his name "Hawthorne" in order to hide this relation.He entered Bowdoin College in 1821, was elected to Phi Beta Kappa in 1824, and graduated in 1825. He published his first work in 1828, the novel Fanshawe; he later tried to suppress it, feeling that it was not equal to the standard of his later work. He published several short stories in periodicals, which he collected in 1837 as Twice-Told Tales. The next year, he became engaged to Sophia Peabody. He worked at the Boston Custom House and joined Brook Farm, a transcendentalist community, before marrying Peabody in 1842. The couple moved to The Old Manse in Concord,