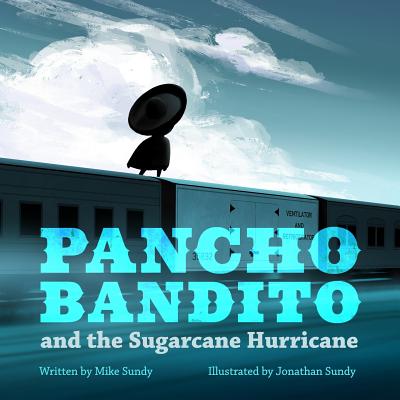 Pancho Bandito and the Sugarcane Hurricane (Paperback)
Createspace Independent Publishing Platform, 9781979387378, 40pp.
Publication Date: November 15, 2017
* Individual store prices may vary.
Description
Pancho Bandito and the Sugarcane Hurricane is an epic tall tale adventure set on a speeding train. When the Amarillo Armadillo is kidnapped by greedy Gordito, Pancho must fight his way through a train full of desperadoes to save his friend. But the cowboy meets his match in the mountainous and mysterious Gordito, who may hold a key to Pancho's past.This tall tale picture book is a hoot to read aloud, with language you can chew like a toothpick. The stunning art features incredible landscapes and shots straight out of movie Westerns. The book is recommended for all ages, but ideal for ages 6-8. Click the buy button to whoop and holler along with your youngsters as Pancho rides again.
About the Author
Mike Sundy writes children's books and screenplays in the San Francisco Bay Area. He is a graduate of the University of Notre Dame and formerly worked at Pixar Animation Studios. He enjoys spending time with his wife and three daughters.