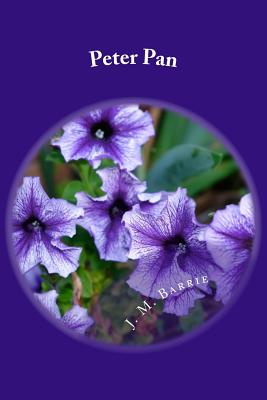 Peter Pan (Paperback)
Createspace Independent Publishing Platform, 9781979452281, 140pp.
Publication Date: November 5, 2017
Other Editions of This Title:
Digital Audiobook (9/11/2006)
Digital Audiobook (10/4/2006)
Paperback (4/25/2017)
Paperback (6/23/2018)
Paperback (8/3/2016)
Paperback (3/19/2016)
Paperback (1/31/2014)
Paperback (7/1/2018)
Paperback (2/27/2018)
Paperback (6/14/2017)
Paperback (2/10/2019)
Paperback (10/5/2013)
Paperback (9/6/2018)
Paperback (11/5/2011)
Paperback (6/19/2017)
Paperback (5/2/2016)
Paperback (3/16/2016)
Paperback (10/8/2017)
* Individual store prices may vary.
Description
Scottish writer J M Barrie wrote both a play and a novel about the boy Peter Pan, who wouldn't grow up. This is the novel. Peter Pan lives with all the other Lost Boys in Neverland, where they never have to grow up. He visits Wendy Darling by flying through her bedroom window, and brings she and her brothers into Neverland where they encounter the fairy Tinkerbell, the princess Tiger Lily and the pirate Captain Cook.
About the Author
Sir James Matthew Barrie, 1st Baronet, OM ( 9 May 1860 - 19 June 1937) was a Scottish novelist and playwright, best remembered today as the creator of Peter Pan. He was born and educated in Scotland but moved to London, where he wrote a number of successful novels and plays. There he met the Llewelyn Davies boys, who inspired him to write about a baby boy who has magical adventures in Kensington Gardens (included in The Little White Bird), then to write Peter Pan, or The Boy Who Wouldn't Grow Up, a "fairy play" about an ageless boy and an ordinary girl named Wendy who have adventures in the fantasy setting of Neverland.