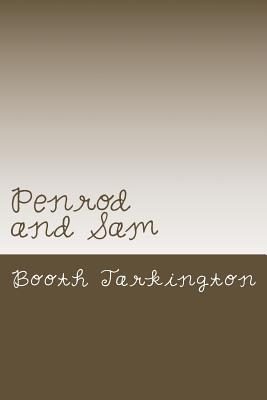 Penrod and Sam (Paperback)
Createspace Independent Publishing Platform, 9781979477222, 194pp.
Publication Date: November 8, 2017
Other Editions of This Title:
Paperback (5/15/2003)
Paperback (6/27/2017)
Paperback (10/23/2017)
Paperback (8/16/2017)
Paperback (9/29/2017)
Paperback (11/26/2017)
Paperback (3/22/2018)
Paperback, German (1/30/2018)
Paperback (10/13/2017)
Paperback (2/9/2018)
Paperback (4/24/2017)
Hardcover (5/15/2003)
Hardcover (1/30/2018)
Paperback (5/24/2017)
Hardcover (5/24/2017)
Paperback (9/1/2016)
Paperback (10/17/2017)
Paperback (10/5/2017)
Paperback (3/1/2017)
* Individual store prices may vary.
Description
The follow-up to the beloved Penrod, this novel from acclaimed author Booth Tarkington focuses on the relationship between best pals Penrod Schofield and Sam Williams as they navigate the pitfalls of adolescence and fumble toward adulthood. Though originally written for a young adult audience, Penrod is an eminently memorable character who will entertain readers of every age.
About the Author
Newton Booth Tarkington (July 29, 1869 - May 19, 1946) was an American novelist and dramatist best known for his novels The Magnificent Ambersons and Alice Adams. He is one of only three novelists to win the Pulitzer Prize for Fiction more than once, along with William Faulkner and John Updike.Booth Tarkington was born in Indianapolis, Indiana, the son of John S. Tarkington and Elizabeth Booth Tarkington. He was named after his maternal uncle Newton Booth, then the governor of California. He was also related to Chicago Mayor James Hutchinson Woodworth through Woodworth's wife Almyra Booth Woodworth.