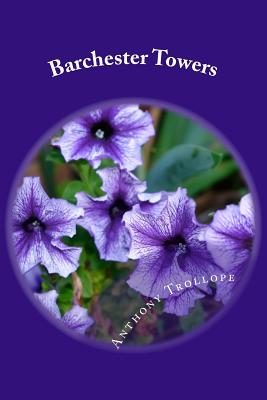 Barchester Towers (Paperback)
Createspace Independent Publishing Platform, 9781979479134, 502pp.
Publication Date: November 8, 2017
Other Editions of This Title:
Paperback (7/10/2019)
Paperback (11/24/2015)
Paperback (3/30/2017)
Paperback (10/7/2018)
Paperback (8/19/2019)
Paperback (3/16/2017)
Paperback (5/12/2015)
Paperback (11/23/2015)
Paperback (11/17/2011)
Paperback (5/18/2018)
Paperback (12/21/2019)
Paperback (4/2/2018)
Paperback (5/8/2014)
* Individual store prices may vary.
Description
Barchester Towers is the second book in Trollope's well-loved "Barsetshire Trilogy," which follows the trials and tribulations of the inhabitants of an imagined cathedral town, Barchester. The controversial and unexpected appointment of the new bishop creates rivalries and intrigue.
About the Author
Anthony Trollope (24 April 1815 - 6 December 1882) was an English novelist of the Victorian era. Among his best-known works is a series of novels collectively known as the Chronicles of Barsetshire, which revolves around the imaginary county of Barsetshire. He also wrote novels on political, social, and gender issues, and other topical matters.Trollope's literary reputation dipped somewhat during the last years of his life, but he had regained the esteem of critics by the mid-20th century.