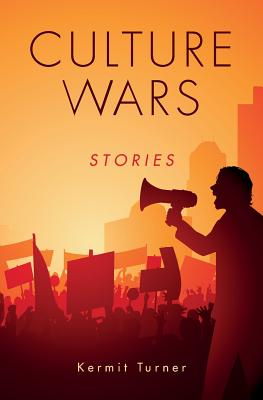 Culture Wars
stories
Paperback

* Individual store prices may vary.
Description
CULTURE WARS is a collection of literary short stories focusing on cultural tensions and conflicts in the United States in recent years. Dramatizing through personal interactions the cultural divide in political, social, and religious views, many of the stories in this collection are as timely as today's headlines. And with settings ranging from Spain and Canada to rural America, characters ranging from very young to elderly, from well-educated to semi-literate, and situations ranging from mildly comic to near-tragic, CULTURE WARS offers stories that are sure to appeal to a wide audience.
Createspace Independent Publishing Platform, 9781979627252, 168pp.
Publication Date: January 8, 2018
About the Author
Kermit Turner's short fiction has appeared in numerous magazines. Three of his short stories have won minor literary awards. He also has published a fiction chapbook, MASKS; a poetry chapbook, SANDY RIDGE; two novels, REBEL POWERS and FUNLAND; and a novel-in-stories, A MATTER OF BLOOD. (The latter two titles, as well as CULTURE WARS, are available from Amazon in paperback and e-book editions.) A retired English professor, Kermit Turner lives in Hickory, NC. As a welcome contrast to writing, he plays tennis and competes in Senior Games track events.