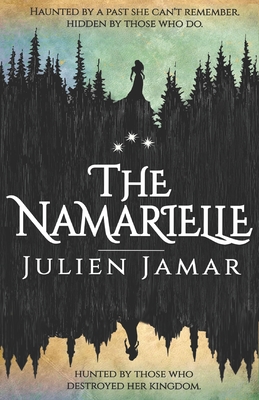 The Namarielle (Paperback)
Createspace Independent Publishing Platform, 9781979651721, 354pp.
Publication Date: January 19, 2018
* Individual store prices may vary.
Description
Hollis studied her face in the light of the campfire. "So, how does a shepherd girl find herself in the Forest of Fondair, heading to the Kiatri to lead a crusade against the Fontre?"Cassai had untied her braid and was unraveling it. The curls tangled themselves around her small fingers. "Not a crusade, war. Lashai belongs to us. We were a free, peaceful people under the Namarielle. The land flourished, and the people had plenty. The Fontre took everything: our herds, our crops, our money, they even burned down our churches. Why would they do that?"Her gaze had fallen into the darkness between the trees, and Hollis assumed this was a rhetorical question. "So, we're going to fight them; our small band of Keepers and anyone else we can find to join us will fight for our Lashai. And if no one else joins, I'll fight them alone. I just can't live as their slave. I won't.