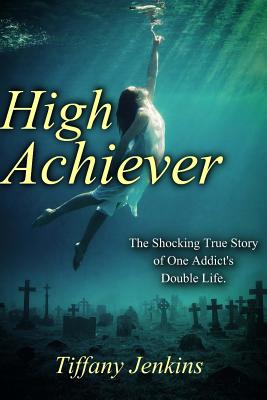 High Achiever (Paperback)
The Shocking True Story of One Addict's Double Life
Createspace Independent Publishing Platform, 9781979830287, 426pp.
Publication Date: November 20, 2017
Other Editions of This Title:
Paperback (6/18/2019)
* Individual store prices may vary.
Description
I wasn't always a terrible person, in fact, there was a point when I was captain of my high school cheerleading squad, "Valentine Queen," and student body president. So when word got out that I was currently withdrawing from opiates on the floor of a jail cell, people in my town were shocked, to say the least. Not because of the 27 felonies I'd acquired, or the nature of my crimes, but mainly because my boyfriend was a Sheriff Deputy, and his friends - our friends - were the ones who'd arrested me. I spent 120 in a jail where every officer knew what I had done to their 'brother in blue' and despised me for it. After a few suicide attempts, cavity searches, pillow fights and lesbian love affairs, I made my way to a residential treatment center. It was there that I recounted the harrowing events leading up to my arrest, and eventually began the process of recovering from a life of addiction. Leaving rehab wasn't the end of my story, instead it was the beginning of a chapter more beautiful and surprising than I could have imagined. Whether you are currently sitting in jail feeling lost, in a rehabilitation center seeking hope, or struggling to understand a loved one who is suffering from addiction, "High Achiever" reads like fiction, and will give you a shocking, honest, and at times humorous look inside the mind of a drug addict.
About the Author
Tiffany Jenkins is a wife, and mother to three awesome human beings. She realized her love of writing last year when she started her blog, "Juggling the Jenkins," where she writes about motherhood, addiction, marriage and adulting. Tiffany has acquired a huge social media following where her videos receive millions of views. She uses her platform to help and inspire others who are struggling with mother-hood, mental health, addiction, and those who just need a good laugh. Her articles have been featured on "BLUNTmoms.com," "Themighty.com" and "Thoughtcatalog.com," and her Blog and Face-book page have been covered on several news outlets and television programs. This year she will be celebrating five years clean and sober from drugs and alcohol. She feels that publishing a book, is a wonderful way to celebrate this milestone.
or
Not Currently Available for Direct Purchase