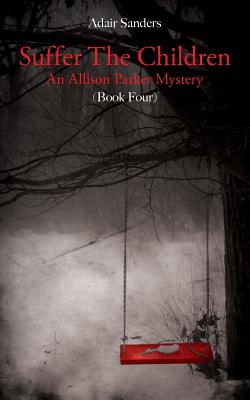 Suffer the Children (Paperback)
An Allison Parker Mystery
Createspace Independent Publishing Platform, 9781979930529, 272pp.
Publication Date: January 11, 2018
* Individual store prices may vary.
Description
Fifteen months after the death of her husband, Judge Jim Kaufman, young lawyer Allison Parker takes on her first case in her husband's old courtroom. The case-workplace sexual harassment-pits Parker against her legal nemesis, Jack Striker.
Meanwhile, FBI agent Jake Cleveland informs private investigator Frank Martin and local sheriff Toby Trowbridge of a possible terrorist cell operating in Alabama.
Under the name Operation War Eagle, Cleveland and a team of experts-including Swedish entrepreneur and ex-CIA operative Wolf Johanssen-begin an undercover mission to identify and infiltrate the terror cell.
When the team discovers the cell's blood-chilling plans for an attack on local soil, Parker is drawn into the fold as the threat hits all too close to home. Despite working with Parker in the past, Cleveland is wary of involving her and advises the others to leave her out of the picture. Martin suggests that jumping back into the action may be exactly what Allison needs to complete the grieving process. But is it?
This, the latest installment in Adair Sanders's Allison Parker mystery series, is a riveting affair that will have readers on the edge of their seats.
About the Author
Adair Sanders worked as a trial lawyer for thirty-two years. She is the author of As Sick as Our Secrets, What Comes Around, and Ashes to Ashes, the first three books in the Allison Parker mystery series. She is also the author of Biologically Bankrupt, a memoir. Sanders grew up in Chattanooga, Tennessee, and currently resides in Brevard, North Carolina. She is a founding member and past president of the Brevard Authors Guild.
Praise For Suffer the Children: An Allison Parker Mystery…
Adair Sanders has another can't-put-down thriller in her Allison Parker mystery series. This time, Allison Parker finds herself tossed in the middle of a possible Jihadi terrorist attack in Fort Charles. Trouble seems to find Allison, and she finds plenty here when a homegrown Middle Eastern terrorist cell plans an attack in Alabama.

Like all of her books, she slowly weaves in the intricate details, introduces new characters, and then the pace quickens considerably as the Jihadis move into high gear -- with the FBI and local law enforcement trying to figure where the terrorists will strike. At the same time, Allison finds a possible love interest in a mysterious stranger who has just purchased an inn near Fort Charles. (Readers of Sanders' previous works know that Allison's husband, Jim, was murdered, leaving Allison a widow.)

While each novel is self-contained, they are best when read in order, beginning with Sick as Our Secrets. Given there is a lot of life left in Allison Parker, I look forward to reading Adair Sanders' next novel. Let's hope her muse is on retainer and ready to inspire.