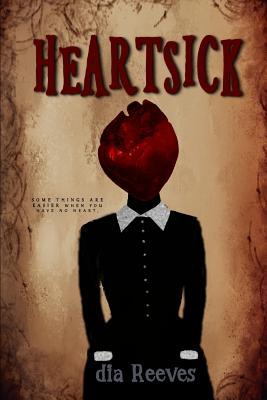 Heartsick
Paperback

* Individual store prices may vary.
Description
A large creepy estate, mysterious twin brothers, family secrets, a diabolical invention known as the bone machine, and a young girl who is not at all human. Meet the Westwoods: a father whose inventions often create death and despair, his twin sons who are not above experimenting on the servants, and the daughter whose existence no one is supposed to acknowledge. A sudden infestation of ghastly creatures into their foreboding plantation home causes them to hire a lethiferist, someone who kills supernatural monsters. The problem is that newly-hired Rue, who like all her kind was born without a heart, is a supernatural monster. She's also too short, too young, and too compassionate for the job. Compassionate toward her fellow monsters, that is; not toward humans...on whom she occasionally feeds. Heartsick is a modern gothic tale full of thrills and chills and, ultimately, redemption. Author's note: This is a standalone novel.
Independently Published, 9781980748076, 218pp.
Publication Date: August 7, 2018