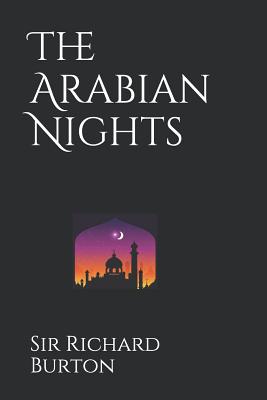 The Arabian Nights (Paperback)
Independently Published, 9781980919100, 100pp.
Publication Date: April 27, 2018
Other Editions of This Title:
Paperback (11/23/2019)
Paperback (5/3/2014)
Paperback (6/14/2018)
Paperback (11/6/2018)
Leather / fine binding (11/1/2011)
Paperback (1/1/2011)
* Individual store prices may vary.
Description
Many, many years ago, there was a large kingdom. The kingdom stretched all the way from Persia to China. It then crossed the borders of China into India where the holy Ganges flowed. For early four hundred years, this prosperous kingdom was ruled by a royal dynasty. The kingdom reached its zenith under a particular kind-hearted and just king who was also an able administrator. This king had two sons. These young princes were named Shahriar and Shahzaman. They loved each other very much. After some years, the just king died of old age and soon enough, Shahriar, the elder son took up the throne. He declared Shahzaman to be the king of great territory which was an area of the Persian Empire. In due time, Sultan Shahriar took a beautiful woman to be his Sultana. He decked her up in the choicest of precious jewels. He loved his Sultana more than his own life. But after some years Sultan Shahriar came to know that his wife had been unfaithful to him. She was also a very disloyal woman. As he was a just king like his own father, he followed the just way. So he sentenced his wife to death as was the custom of the land. He ordered his Wazir to carry out this cruel task........