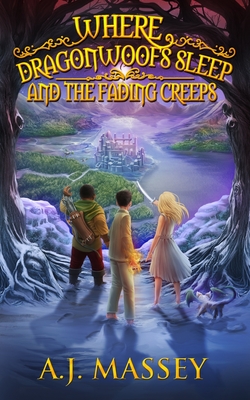 Where Dragonwoofs Sleep and the Fading Creeps (Paperback)
Independently Published, 9781980944393, 250pp.
Publication Date: June 5, 2018
* Individual store prices may vary.
Description
A normal eighth-grader by day, thirteen-year-old Ben awakens one night in a fantastical dream world where snow burns, the sun disappears and reappears without warning, and magic is addictive.But the mysterious realm of Meridia is disappearing, eaten by a phenomena called the Fading. Joined by Avery, Marcus, and three dog-like dragonwoofs, Ben journeys across monster-infested oceans and sun-scorched mountains to retrieve the sphinx.