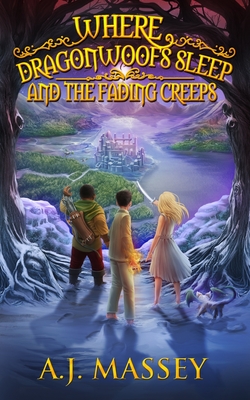 Where Dragonwoofs Sleep and the Fading Creeps (Paperback)
Independently Published, 9781980944393, 250pp.
Publication Date: June 5, 2018
* Individual store prices may vary.
Description
Named to Kirkus Reviews' Best Books of 2018 & recipient of the Kirkus Star. "A fantasy with tremendous heart and a magisterial execution." A normal eighth-grader by day, thirteen-year-old Ben awakens one night in a fantastical dream world where snow burns, the sun disappears and reappears without warning, and magic is addictive. But the mysterious realm of Meridia is disappearing, eaten by a phenomena called the Fading. Joined by Avery, Marcus, and three dog-like dragonwoofs, Ben journeys across monster-infested oceans and sun-scorched mountains to retrieve the sphinx's head, the key to saving the world and every astonishing creature that inhabits it. But not everyone wants them to succeed. Soon, they find themselves pursued by the Sovereign and his generals, whose armies will stop at nothing to perpetuate the Fading and its consumption of the land.